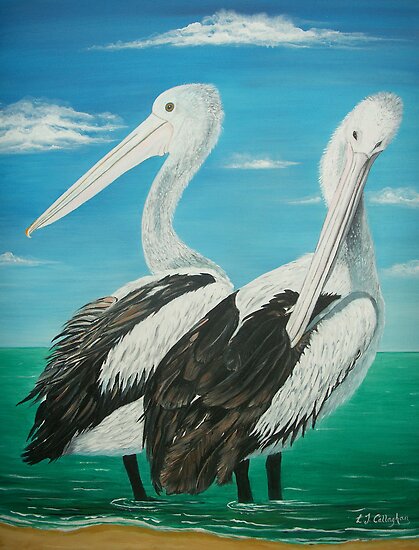 Pelicans
This is an acrylic canvas painting 20" wide x 23" long of Australian Pelicans. Pelicans are beautiful large Black and White water birds. They have very long beaks that have a small hook on the end and a stretching pouch underneath. There are 7 species of Pelicans in the world. Pelicans fly just above the water's surface in long lines and never dive.
Growing up as a child I can remember my Grandfather singing to us….
"Oh a wonderous bird is the Pelican his beak holds more than his belican!"
This was painted as a birthday present for a friend of mine who is turning 50 this weekend and her favourite bird is a Pelican.
FEATURED IN GOING COASTAL
TOP SHELF WILDLIFE